Here we are 7 weeks into our
Square Foot Garden
and from this picture all appears to be fine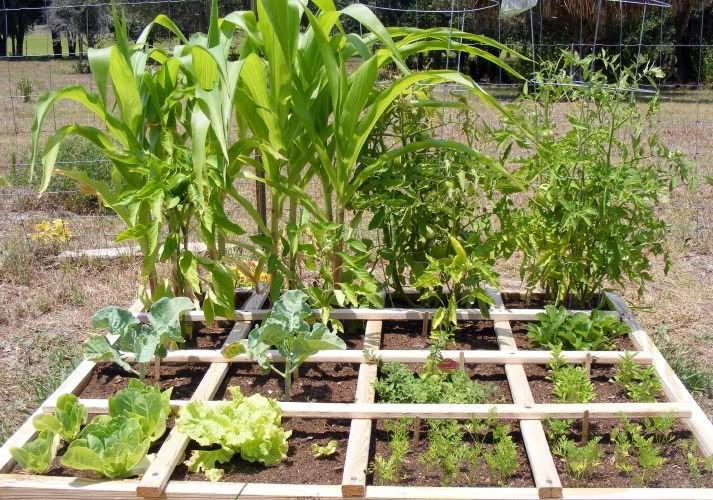 Tomato's are in abundance...I can't wait until they are ready to pick!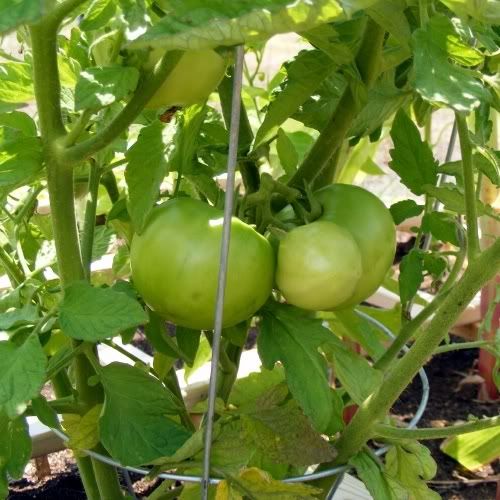 Trenton is so proud of his Banana Pepper Plant



Red Peppers getting bigger every day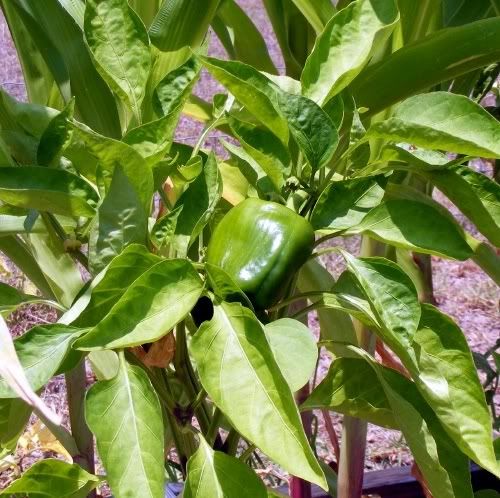 I didn't title this post "Wild Kingdom" for no reason

Expertly camouflaged within the branches and leaves of the Tomato plant was a
Tomato Horn Worm
Can you find him in this picture?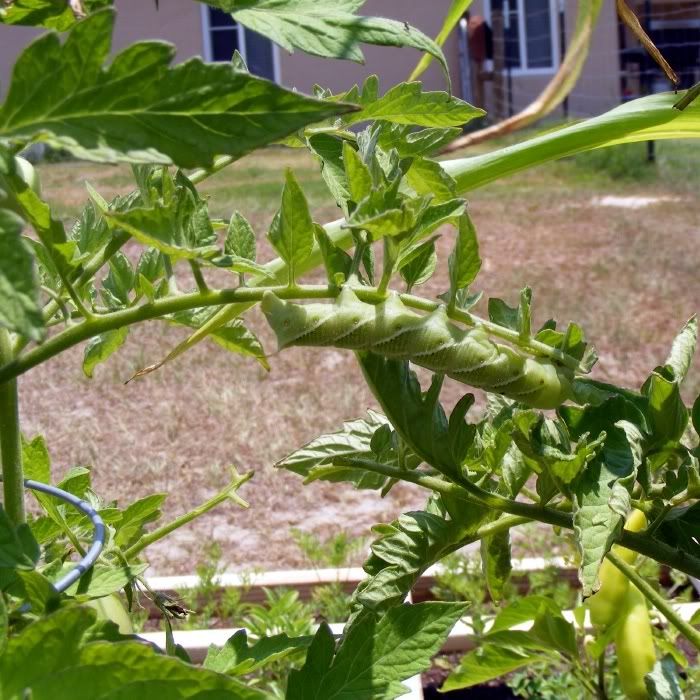 Well this not so little guy had to go before he destroyed my Tomato plants!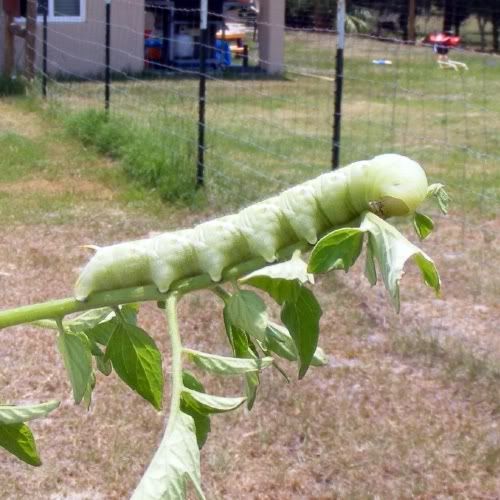 I will be checking daily to see if he has any friends living in my little garden
This past weekend we have also encountered other unwelcome backyard visitors...
While eating breakfast I looked out our back door to see this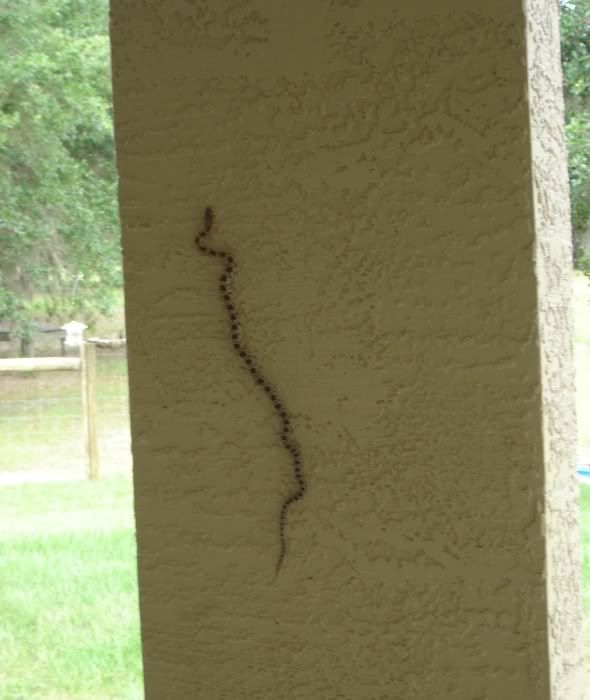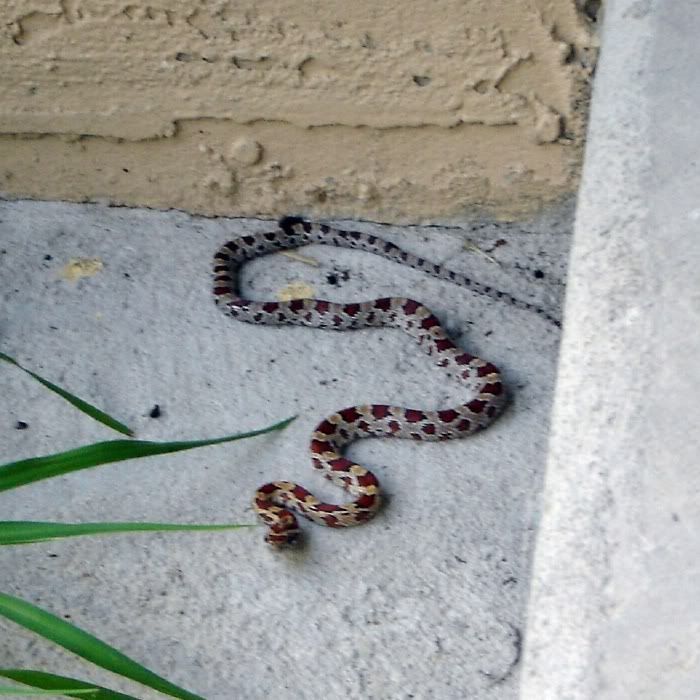 He is only our second snake siting of the season and I'm sure he won't be the last.
Sorry I am awful at snake identification but my very uneducated guess is???
Well, you can look it up
Here
Ok, now this was a first for me and I would almost like to forget that this is lurking around my yard
A
Black Widow Spider
was under a log next to the kids trampoline!
Onyx-Pup was barking as something so we all went out to see.
As usual Onyx was harassing the turtle heading back to it's hole
(sorry no pic's of the turtle...I got preoccupied with the Poisonous Spider)
While watching the ruckus Onyx was causing David kicked over a log and
This is what he found!
It took the kids seeing this to keep their shoes on while outside
At least for One day
~Patricia