and we are crafting
Bella watched an episode of
Caillou
where Caillou's grandpa helps him make crafts out of paper...I thought they made a hat but Bella remembers a hand puppet.
I'm sure she is right, she always is


It's been raining most of the afternoon so Bella logically asked to make paper puppets.
I couldn't find exactly what she wanted but both Bella and Trenton were happy with what we came up with
success, happy children...for 10 minutes


We made Cats from directions that we altered originally for a
polar bear
(I just went to the main page of the site and it has lots of easy
Origami
crafts)
We also made
Foxes
which are more like a hand puppet.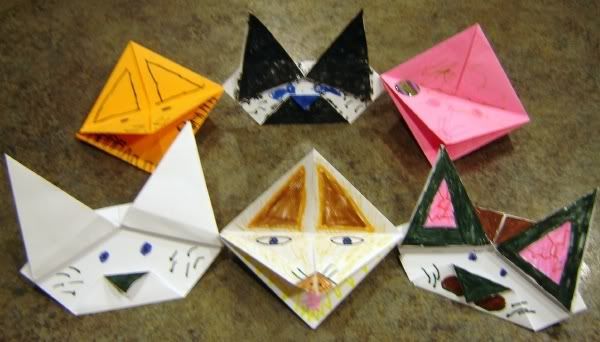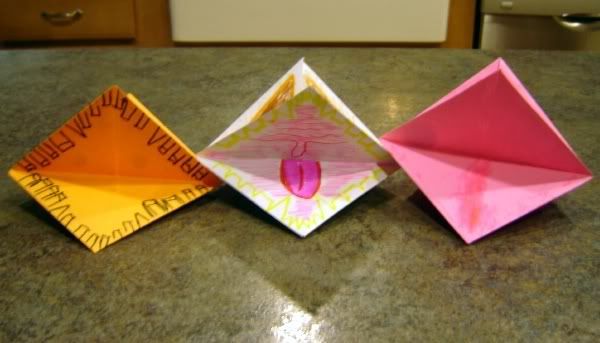 Still raining...off to find more crafts!
(Due to rain the 10 week garden update will have to wait till tomorrow. That gives the garden an extra day to deteriorate -No really, I am serious)
~Patricia