We did more crafting after yesterdays post.
From the
Origami
site I posted about.
We made sailboats, a bee, mini cats and puppies that fit on the tip of your finger...so cute and easy!
Bella, whose 4 can make the puppies by herself and the cats with a little help.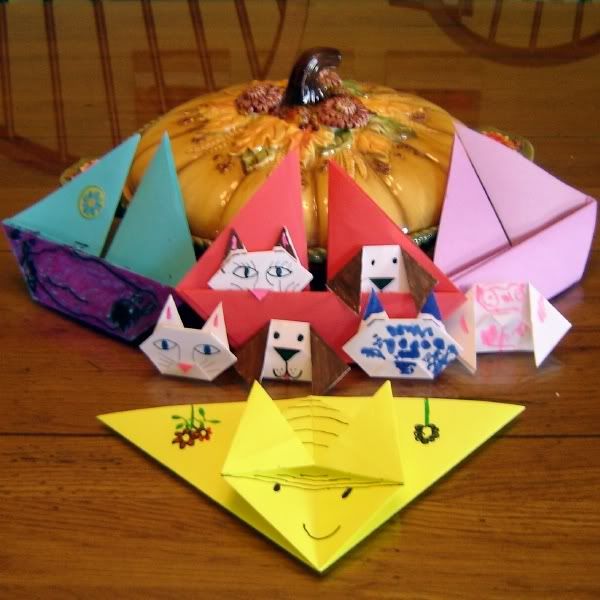 I think we have found a new addiction...go give it a try
~Patricia