While I was working on my
"Where we Love is Home"
project, I taught the kids the stitches I had learned in the eBook.
Trenton is 10 so he picked it up quick.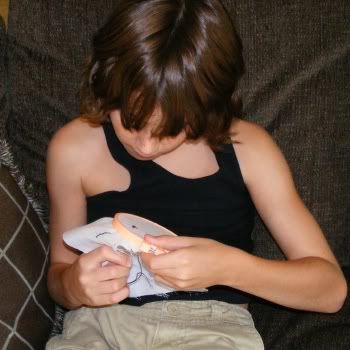 Although Isabella is only 4 she was able to handle the basic stitches on her own and only needed a little more direction for the others.
While searching for the kids stitching pictures I came across a couple other projects they worked on recently that would make great gifts for kids to make for the upcoming holidays.
One of Trenton's favorite projects is making pillows.
He's made them for teachers, grandparents, himself and to sell at craft fairs.
He raids my fabric stash and creates pillows in all different sizes.
No pattern needed for an easy sewing project like this.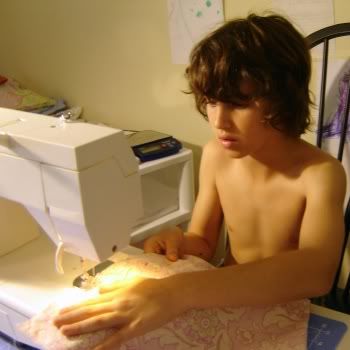 Here's a proud grandma receiving a pillow for mother's day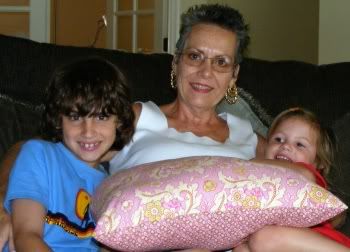 Trenton has also made his own tote bags, perfect to take on trips to carry books or his NintendoDS
This one is reversible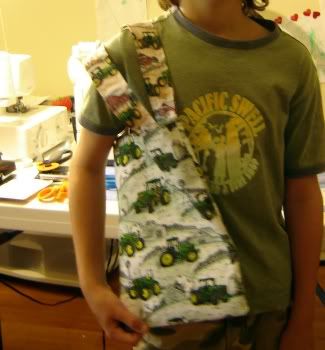 He also made his first piece of
pottery
over the summer.
This is still a work in progress because he hasn't painted it yet.
Isabella is the Queen of Jewels!
She will spend hours
beading
necklaces and bracelets for herself and friends.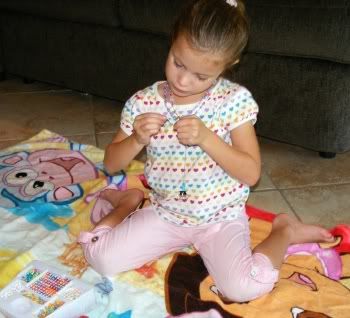 ~Patricia