The Boutique has been a buzz creating new designs for the Summer of 2008
and re-Launching a few Favorites
We are also getting closer to getting our own
Website
up
I have
realized
I can't do it all
so I have enlisted the the help of
Absolutely Charming Designs
They have done a fantastic job for me in the past creating an outstanding
logo and template for
The Stud Shoppe
I can't wait to see what wonderful things they come up with this time
With the site in good hands, I have been working on New Designs
and couldn't resist listing this
Patriotic "Made in the USA"
matching Brother & Sister
Bling
Tees
Bella and Trenton had so much Fun taking pictures together
and Trenton was happy that Mom finally made a shirt for Him!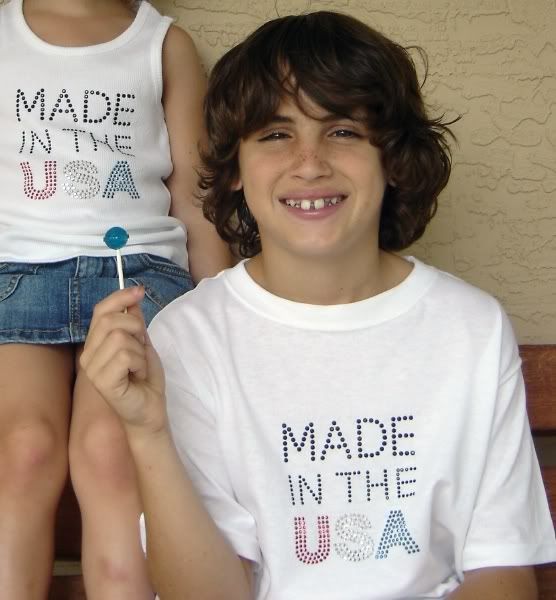 The "Made in the USA" Bling Tees
are at Auction now so you can have them in time for the 4th!

BLB Boutique asked me to join them for their Ice Cream Social
I jumped at the chance to work with my good friends again
and offer my
"Sweet Sundae" Bling Tee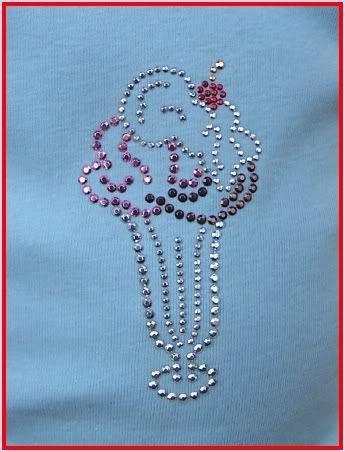 To coordinate with all their Yummy Fashions!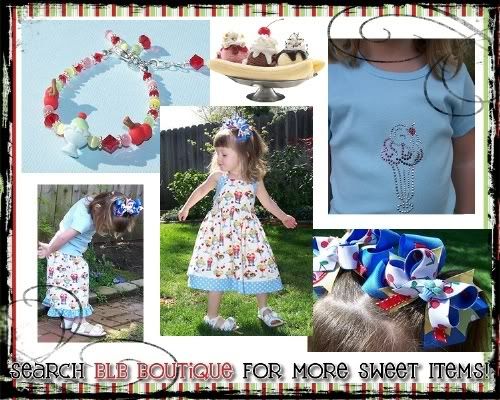 These items are also at Auction now
Search BLB Boutique on eBay to find all the coordinating items

~Patricia