WARNING Grandmas Stop Here
Do Not Read This Post!
On any given day Bella has the kitchen table filled with craft supplies.
She paints, cuts, glues, and stamps all day long!
The other day she pulled out a bag of beans and asked for glue and paper.
With Mother's Day right around the corner it made me think back to a project I made for my mom when I was in nursery school.
A
legume
picture frame, with an adorable picture of me in it, wearing a dress my mom made!
(I wish I had that picture but I don't...Hey Liz
(my big sis)
, I think you have a copy! Send me one, Pretty Please with Sugar on Top)
Anyway... way back when,
I made mine using a cardboard picture frame.
For the updated version Bella and I found a box of old wooden frames in the garage.
We sanded a few, cleaned them and Bella quickly got to work
I think her favorite part was painting the glue on
I showed her how to neatly place the beans on one at a time but she preferred her own method of dumping a handful and squishing them down...
Well that works too, lol
After the frames dried we went out for a modeling session
Something she is actually starting to enjoy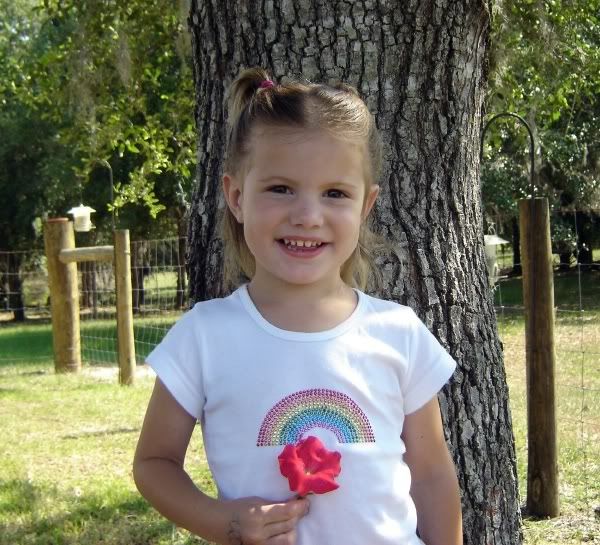 And here we have a picture & frame that any Mom or
Grandma
(shh, don't tell) would love!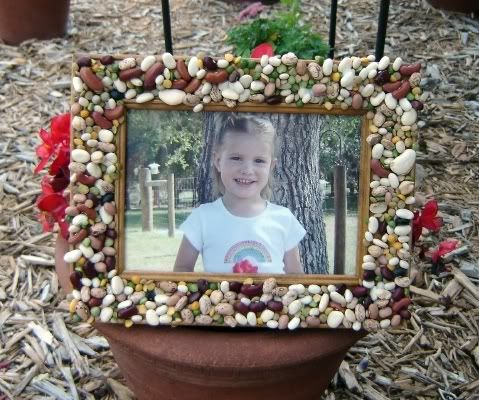 ~Patricia