4 Weeks into our
Square Foot Garden
Everything is Growing & Blooming
I can't believe how many flowers are on the Tomato Plants!
Here are the first signs of our future harvest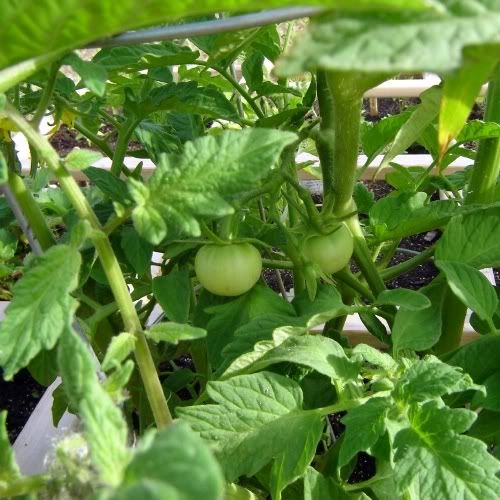 Bella has been waiting patiently for her first Strawberry to ripen.
Hopefully she'll get to it before a bird spots it.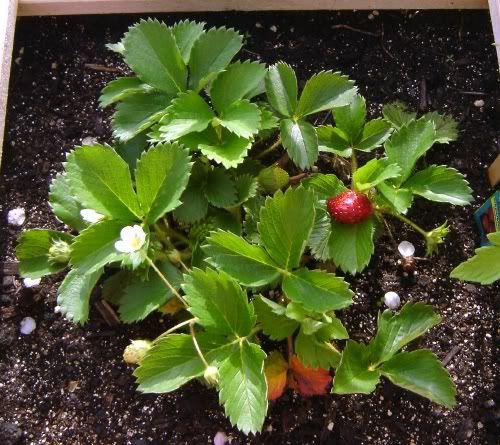 Last weekend we built a 1x8 Foot Garden Box.
For Cantaloupe, Watermelon and Pumpkins.
These will grow vertically (We Hope)
The Cantaloupe and Watermelon have already sprouted.
(I don't think we will be planting the pumpkin seeds for another couple months)
I'll show pictures of those in a few weeks after the vertical structure is built.
We also have plans & seeds to add another
4x4 Foot Garden Bed
.
This may be a little ambitious but it has been so easy & fun :)
~Patricia