unless you count a lounging cat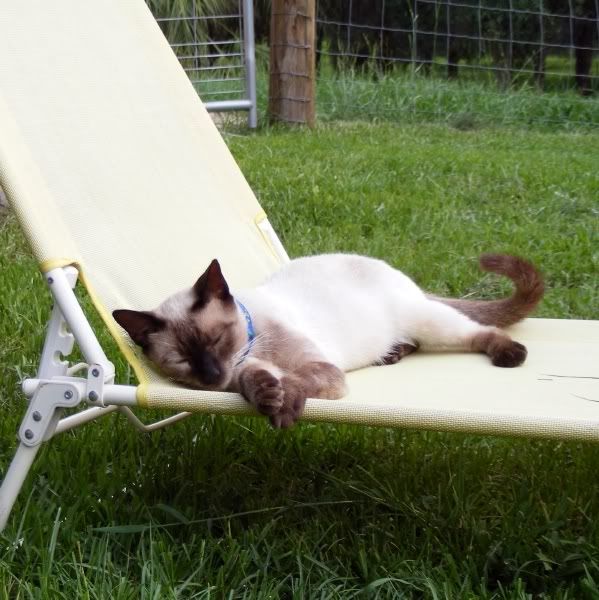 and a pup with a bone
The past few years we have spent the 4th on our boat watching the Fireworks over the River.
This summer we have not been on the boat once. We made an oath to Not put the boat in the water until we completed some long over due maintenance. Much to my surprise we are done with the original "To Do List" but of course have added a few extras (New Seats...I will actually have a cushion to sit on!)
Here is a recap of our backyard fun for the 4th

The Plunge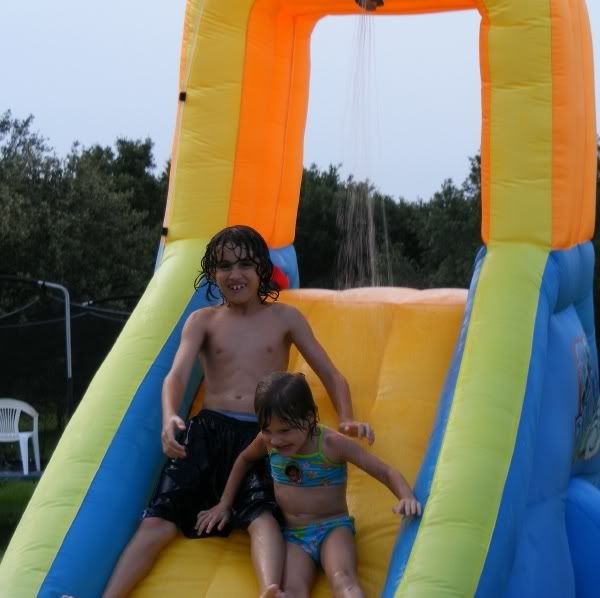 Homemade Ice pops (see below for recipe)


Picnic on the Porch


Is it Dark enough for Fireworks yet?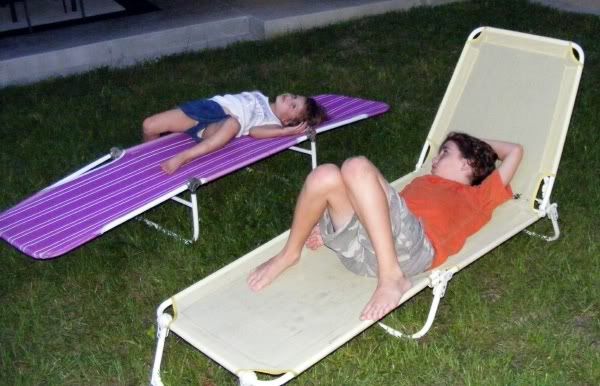 Ouch, Sparklers Hurt!


Yummy Treats!
Ice Pops
Ingredients: 1 (3oz) Jello mix package; 1 unsweetened Kool-Aid package; 1 cup Sugar; 2 cups Boiling Water; 2 cups cold Water

Dissolve Jello, Kool-Aid and Sugar in Boiling Water.
Stir in Cold Water and Pour into Popsicle Molds or small cups.
Freeze

If using cups like we did, place foil over the cup after you fill it and insert your popsicle stick. This will keep it in place. Otherwise Freeze until almost hard, put the sticks in and continue to Freeze.

Chili-Lime Chicken Kabobs

Marinated Shrimp Kabobs & Scallops
Ingredients: 3 Garlic cloves minced; 1/3 cup Olive Oil; 1/4 cup Tomato Sauce (plain); 2 tbls Red Wine Vinegar; 2 tbls Fresh chopped Basil; 1/2 tsp Salt; 1/4 tsp Cayenne Pepper; 1-2 pounds of Shrimp, Scallops or Chicken...anything you want, I've used this marinade on everything

Mix all the ingredients in a Bowl or Ziploc Bag. Add the fish or meat and refrigerate for at least 30 minutes (the longer the Better)

For Kabobs
preheat grill to medium heat. Prepare the Kabobs. Lightly Oil or Spray the Grill.
Cook Shrimp 2-3 minutes per side or until done.
For Chicken Kabobs cook for 10-15 minutes.

We had small Bay Scallops so I cooked those in a pan, but still very yummy :)


Gotta Love the Pioneer Woman and her Fabulous recommendations for the 4th!

Bacon Wrapped Jalapenos



And another Favorite the Barefoot Contessa's 4th of July Cake
which came highly recommended from the Pioneer Woman
and I can Not Bake without Step by Step Photo Instructions!
Thank You Pioneer Woman :)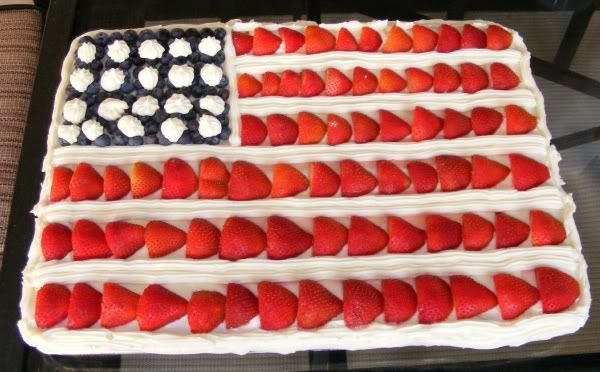 Hope you all had a Happy & Safe 4th!
~Patricia