We moved into our new home a year and a half ago. I don't take well to change
No Really
I just changed the address on my drivers licence last week and that was out of necessity.
Okay, truth be told I am the Queen of Procrastination!
But that is ALL behind me...
I have declared 2008 as My year of "Change"
I have altered my anti-schedule ways. I am making lists and
actually
crossing things off.
We are eating dinner by 5:30, the kids are going to bed on time (close enough), the house is cleaner and more organized than it was.
Now I am up to Feathering the Nest. This house is in much need of warmth and style.
Here are a couple new items I've added this week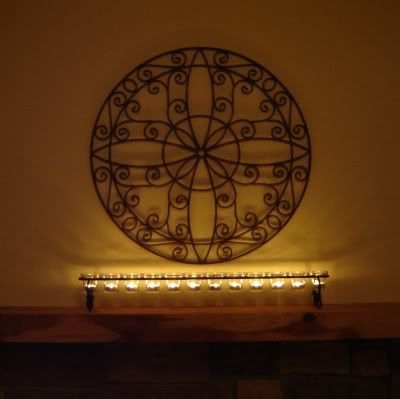 hmm, What's that behind my New BlackBird Tin???
Just a little sneak peak at new items in the works for


One Boy One Girl
Meet Blu-Kitty...he was hopping to
Feather his Nest
too, LOL
Luckily for the Birds they outsmarted him. They were eating at another feeder ;)
~Patricia