There was no school today.
In my home that means I will have 2 children looking for something to craft.
Trenton & Isabella both received
"Paint Your Own Monogramed Canvas Wall Art"
kits for Christmas.
They've asked several times to work on these but I knew this was a project that would take up an entire day.
And that's just what I needed today :)
The kit comes with everything you need to complete the project.
From the booklet provided you choose the background style and the font for your initial.
Using carbon paper you trace the design onto the canvas and your ready to paint.
The set comes with 5 basic colors and a mixing chart.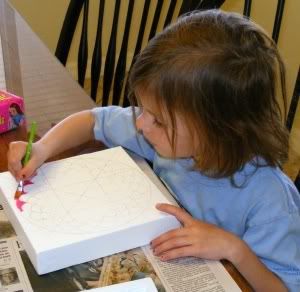 Do you hear it?
That's the sound of quiet children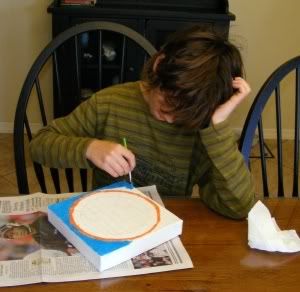 Still Hard at work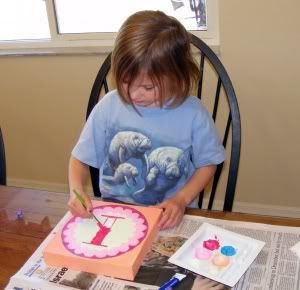 Happy children with a beautiful completed master piece to hang on their bedroom walls



Where are they now?
Outside playing basketball with Dad

Where's Mom?
Relaxing at the computer reflecting on a successful day off from school
~Patricia