This past week we worked on a few Thanksgiving crafts.
Isabella came up with her own way to give thanks to family we will have over for the holiday.
She made/decorated a Give Thanks Mailbox.
This was her own idea and she told me she plans to make a mailbox for every holiday.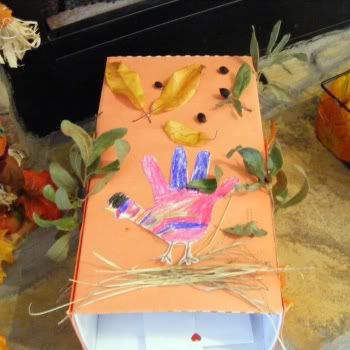 She's already made several cards and drawings to give out on Thanksgiving.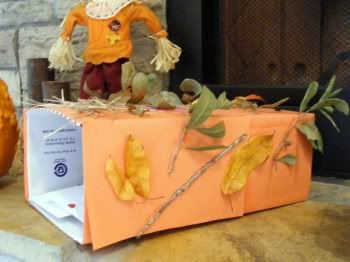 While Isabella worked on that, I made the
Leaf Garland
that was featured in
Good Housekeeping
.
This was an easy no sew project.
In years past we have talked about what we are thankful for but I thought
Skip To My Lou's
Thanksgiving Tree would be a good tradition to start as well.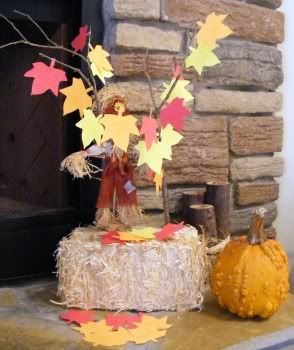 This is not necessarily a Thanksgiving craft. This is my first stitching project and I have been working on it for a couple months in my spare time.
I absolutely love stitching! I chose this new hobby because it was something I could do anywhere; sitting on the couch with Dave while he watches tv, waiting for the kids at gymnastics or guitar lessons or many of the other times I am sitting in my car waiting for the kids (which feels like most of the week)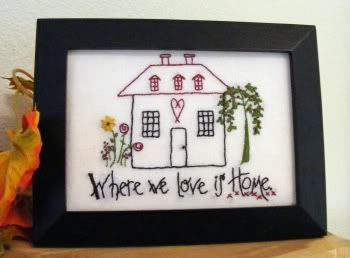 This stitching pattern is from
Needle in a Haystack
.
I purchased
Stitching Essentials: An Introduction to the Art of Stitching
The eBook covers the basic fundamentals of stitching from choosing embroidery hoops, needles, floss, and fabric, to learning 7 basic embroidery stitches. Besides the step by step photos of the stitches and instructions on how to frame your finished project, the eBook also included the "Where we Love is Home" pattern.
I thought it was a great pattern to start with because all the stitches you learned are incorporated in the design.
I am totally hooked and am now well stocked with floss, hoops, fabric and felt to get started on lots of holiday decorations!
Almost forgot...
Needle in a Haystack
also offers a few Free patterns ;)
~Patricia